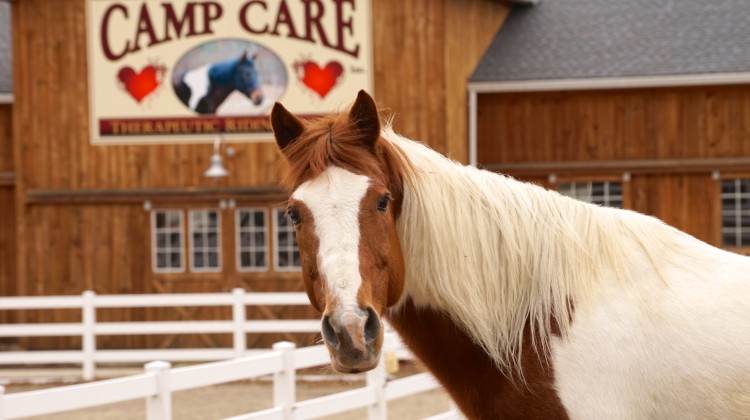 The Therapeutic Riding Program
Camp Care's therapeutic riding program has been named a Premier Accredited Center by PATH, Int'l, The Professional Association of Therapeutic Horsemanship, and International. This prestigious accreditation recognizes Camp Care's excellence in providing equine-assisted activities.
To view current events and news from our riding program, go to our Facebook page.
To reach the riding program directly, please use this email: campcareriding@gmail.com
Riding Scholarships
Riding scholarships are available via lottery drawing through a grant from the SBM Charitable Foundation. Please contact us for more information.
The therapeutic qualities of horseback riding are numerous and recognized as beneficial by many medical professionals, including the American Physical Therapy association and the American Occupational Therapy Association. In essence, a horse's gait – which is similar to human walking patterns – provides neuromuscular and sensory input through movement for the rider.
Instructors utilize the horse's motion, along with lesson activities, to elicit responses from the rider's neuromusculoskeletal system, thus promoting normalization of muscle tone as well as increases in strength, balance, coordination, endurance, and motor planning.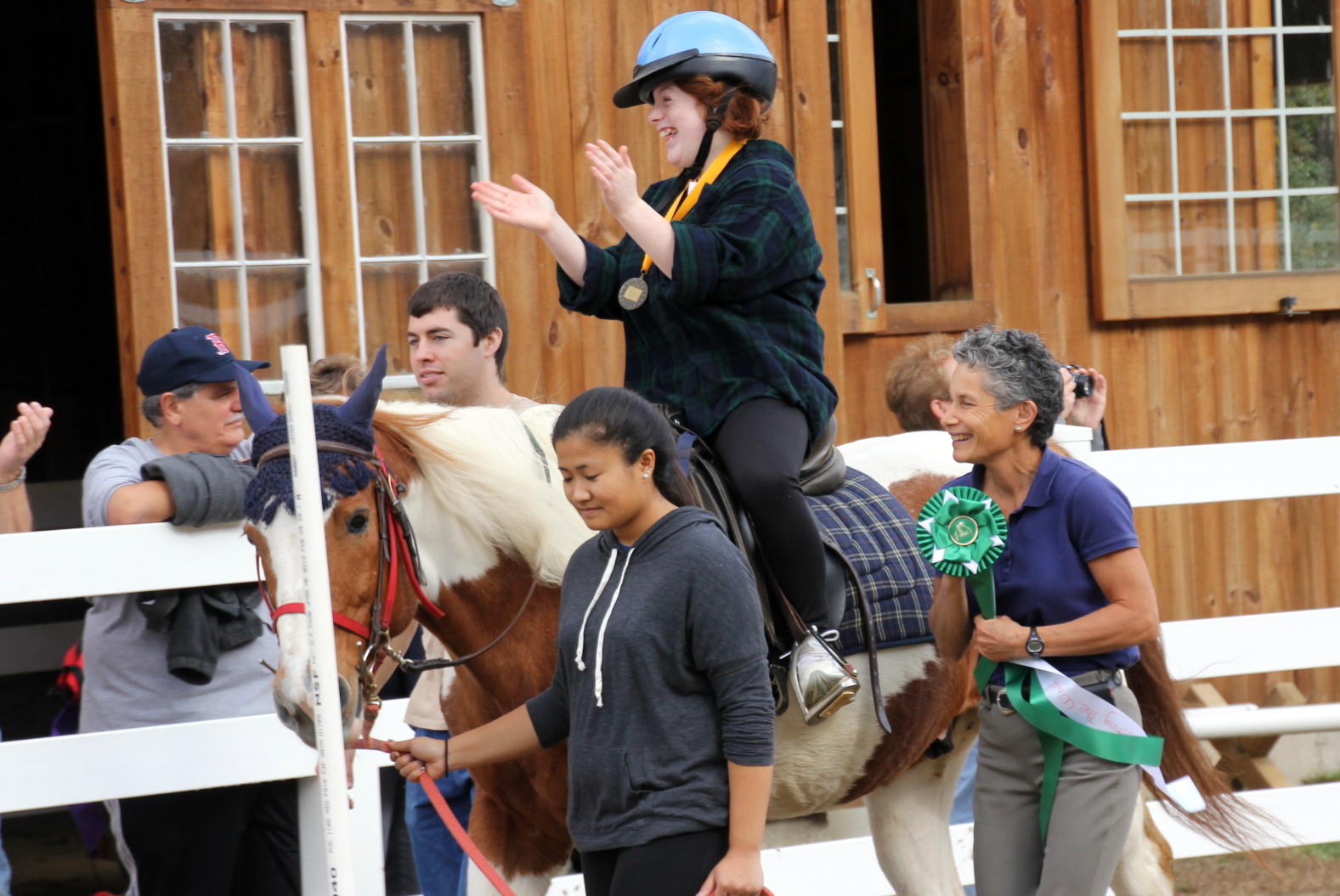 Riding activities also afford countless opportunities for improvement of fine motor control, sensory integration, speech, communication and behavioral functions, socialization, and confidence. Sessions are individualized for each rider according to his/ her needs and goals.
Lessons are offered in 9-week sessions for 30 minutes, once a week. Riders ages 3 and up are welcome, pending staff assessment and physician approval.
In many cases, the riding is the only possible form of pure outright fun the child can experience. We see (our daughter) becoming physically stronger, more mentally ready for the experience which she loves. Elysa is non-verbal, but tell her she is going to ride and she has the biggest smile possible – it is very heartwarming" – Jacqueline (mom)
"The therapeutic riding program is amazing… out of all the avenues we have tried, we have noticed her to be most responsive in the shortest amount of time, for results… she is very focused; listening, paying attention and responding accordingly; more centered when riding." – Michelle (mom)