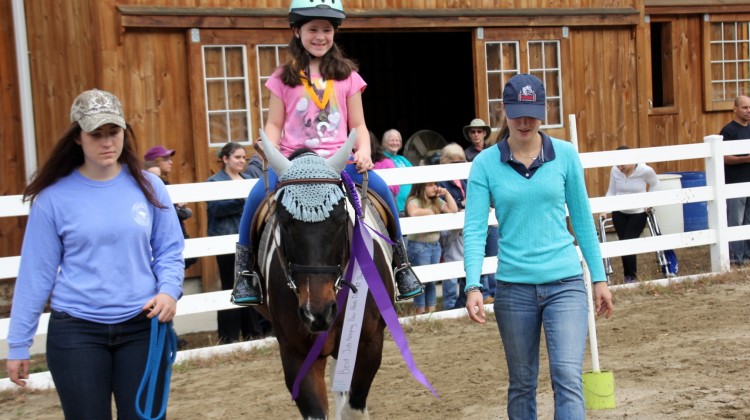 Current Events
July 22, 2017 
Charity Golf tournament and Silent Auction. On Saturday, July 22nd, join in the fundraising fun at the Windham Club (184 Club Road, North Windham, CT.) to benefit the Camp Care Therapeutic Horseback Riding program. Your $140 fee gets you 18 holes of golf, time with friends, a gourmet lunch, music on the deck, dinner at the newly renovated Windham Club around 6pm, Silent Auction opportunities, a gourmet lunch, and most importantly, an opportunity to benefit children and individuals who are served through Camp Care's riding program. For updates and news about this event, see our Facebook Page.

Past Events
July 2016 
Charity Golf tournament at the Windham Country Club, including lunch, reception, dinner, putting contest and silent auction. Registration includes: refreshments, 18 holes of golf with a shared cart, dinner, silent auction, and prizes
Opportunity to buy mulligan's, sub a shot from "The Pro", and more during registration. Registration starts at 11:30 am ~ Tee time is 1 pm ~ Silent Auction starts at 5 ~ Dinner at 6 pm.
2016 Download the 2016 CampCare Golf Registration
May 2014
Camp Care Spring 2014 Horse Show. The staff, volunteers and riders of Camp Care all joined together to enjoy a fun day of showing off everyone's hard work. We are so proud of the clients and volunteers for making it such an incredible day!
September 2013
Columbia CrossFit Throwdown : a "Fit for All" event –. Local Fundraiser sponsored by Columbia CrossFit Promoting strength and conditioning for all levels – including Push-ups for Ponies, reaching 10,000 push ups as a community, to benefit therapeutic riding program.
Check out the promo video  http://vimeo.com/68135223  and find more information at www.columbiacrossfit.com/throwdown
October 2013
Columbia Autumn Classic –. Annual 5K road race. Proceeds to benefit Camp Care programs.
Galloping Gala 2013:
The Third Annual Galloping Gala – "Help us ride with pride" was a great success! More than $26,000 was raised for the new year round therapeutic riding program here at Camp Care. Many thanks to Mike Massaro, ESPN2, Mark the Shark, DJ, the amazing gala committee, and all the super supporters!