Take Part in Our Growing Community
Camp Care is all about Community!  Our children, families, staff, volunteers and community members all enjoy the benefits of our many programs. Being involved with Camp Care has created a network of caring and supportive individuals and businesses that have witnessed and participated in our growth as well as discover first-hand the many advancements of our participants.
A Variety of Sponsorships are available:
Camp Care Day Camps
Therapeutic Riding Program
Boot Camp
Key Annual and Semi Annual Sponsorships
Program Scholarships
Event Sponsorships
All sponsors will receive recognition on all related marketing materials including emails, press releases, newsletters, handouts and signage. Frequency is determined by level of sponsorship.
For more information please contact Laureen Moran, Executive Director at 860-228-8843
If you would like to receive our newsletter please send your email information to info@campcarekids.org
Ask us about our matching funds program!
Camp Care is a 501 (c) 3 non-profit organization
A warm thank you to our sponsors!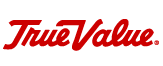 Trinity Seminars
Marah Loft Designs
Movin' with the Spirit
Meriden Schools Federal Credit Union
Reid and Riege, P.C., Counselors at Law
United Abrasives, Inc
Columbia Motor Sports, LLC
TSI Harley Davidson/Buell
Nosal Properties, LLC
John W Stevens, D.D.S., P.C.
Staples Inc.